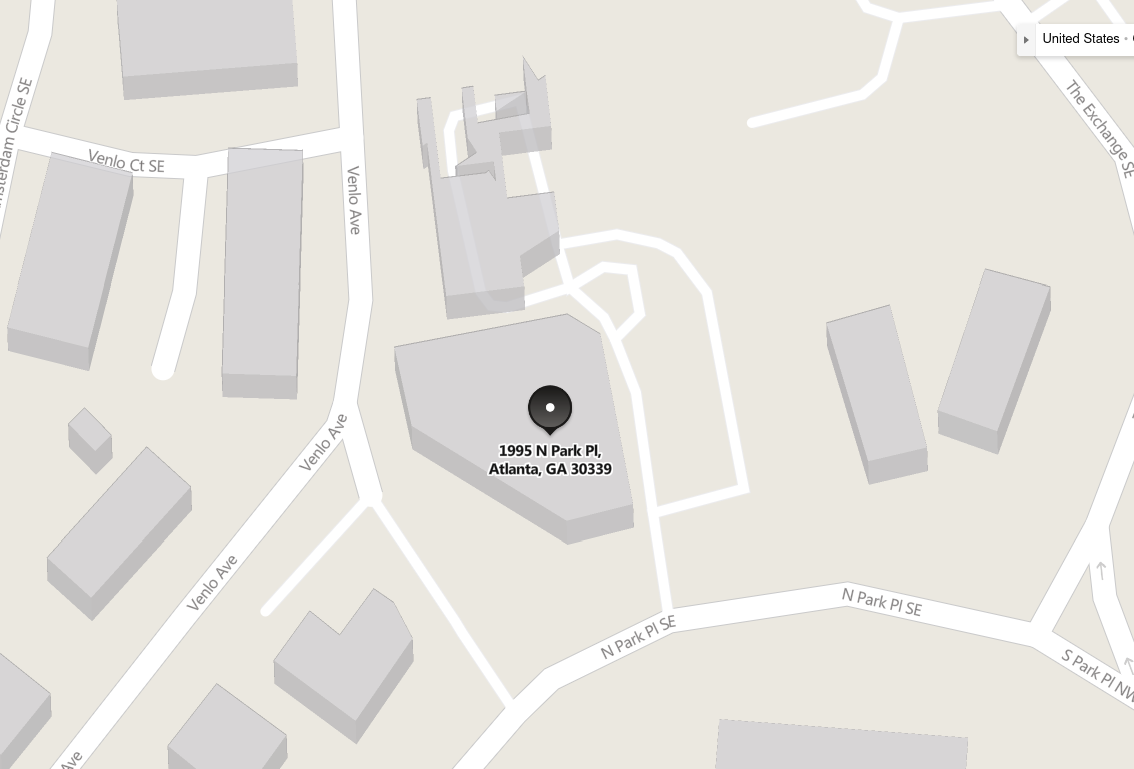 Will I receive the same product that I see in the picture?
Since most of our products are 3d printed, there might be very slight variations between products. However, the product will function as expected.
Where can I view my sales receipt?
You should have received an email with a receipt after making the purchase.
If you need further help, please email support@intulon.com
How can I return an item?
Please review our Return and Refund Policy first. Then, if you have an eligible return, you can initiate the return process through the order detail page.
Will you restock items indicated as "out of stock?"
Yes. Please check back in a few days.
CONTACT US FOR ANY ENQUIRIES
SECURE COMMUNICATION - PGP INFO
* Intulon Support - support@intulon.com

-----BEGIN PGP PUBLIC KEY BLOCK-----
Version: OpenPGP.js v4.10.3
Comment: support@intulon.com public key

xsBNBGURtgwBCADIxqOUFTBRGBXRBXu+gbmC2B3GJOdmpT5nsHZAb8LN6RL/
d1nCEmycaqlozn41E0GaLGtr0t13UpYpGYqmZugGotcEVvWn5Bb6oMtBW2XX
emyJGIvxnhX9UPb75IVYETD0dVr/IYbK8+RgBZDQ8VY6Igy8O/Sx/xdjNz0g
qKPMNsuWfuQX4uBZtOXY6Rg+fHz+ouFBmI1sMbdzcsyKm7xTroEXr8lMTo2+
xIEitzRrnF899iI+P0pxb8KOtrgvtnSuEQmGSrLA2M+804aLkRGc+ud68eZf
mwVRSDjlXaebR0wqOwfNoVOMiB6UdYBm1IDXnUAg/JhFfwnqQfYrF/01ABEB
AAHNJUludHVsb24gU3VwcG9ydCA8c3VwcG9ydEBpbnR1bG9uLmNvbT7CwHYE
EAEIACAFAmURtgwGCwkHCAMCBBUICgIEFgIBAAIZAQIbAwIeAQAKCRCOCkMI
R8BPu5o5B/0Z5HpE/MNTsRPJT2FDx1OKjGWOg2vGzNC8zN4FFl7HxKZZYECn
+/Tb2QaJqEdqR6SrI1CKzaMlHh3w5pMGWR1PEtly+UJboNt0uqN4MwgynanP
wAhv2CI+DSbYF1S4knFUAWJ/rwl+M62T8Gu4/dTDhQy84pvElfCbms62qKf1
mEJH7CQmB8AGr5FdlBOD7Rzd1KJ1CsEixLAZoUawl9rrggByIslEzIWXq8j1
gdKGMHrJP28qCo02VuMn9+jnhAIBQysxUs7VST9lxkn7kcD5oE0AIXVj1Sdk
uyHV/yGKG5qs2ojYOob6TTl36ZVuHsyzOP6xMumpOKH+HjuxQJ5gzsBNBGUR
tgwBCACnIy4QBGwiM0JuZZ4LaK9YICYu1Wy27YQrkhRbWEVBUBU8VNe8XVVV
aauVPTxxSeRdKdIzlgcqfIrws2zl22ENVwcrcyrYwJ6CloW9XnRuVXpkQcsU
mArpnhBtqh863lAWz0JT5mLhP5dY1eTl9Mfo2QG3gWoUdYVZVLWMwxeqp72o
BWgKqj/QktHMMZcrHGe2xWDsiFJ8G97MC5YPftRhiAYfZ10hFsM278cqULw8
BXuoLQUp9tAfrmBQJP29JIbA6R1QrTBtlUl+blj8j9FJCO+4Xly1oQ3cMDm9
fxmwRhKKdbu0W42hGHQB+P2wdkkQIR0WSO03zwHlzgtPyB2hABEBAAHCwF8E
GAEIAAkFAmURtgwCGwwACgkQjgpDCEfAT7sDlwf+KxP3UEeCWwE2Vn1mw/sz
pXHF9s8ki86SlNszaAU9y6JLWk6+8eRTHmqdakfVZuvD7hDG2Fmd+dDGnZS/
XpY8hU7pEifR3rv1y+kPfFelTzudlWZUH2yfRlhs/uy4h/JPNnhQBcy8Juqr
LBlf0OIeezFeoCKfHsRHZLhe7/kIig47sIXQK3q4alLa18x0Ow79DMJpNWhR
KmbFw0If1HazORVsxGGIx5zSkqkb12904yvHP4vxnsQBsiQatu7q/MB53xXs
6vik/MC3dZoA7z8BSD3jXtRzuw1A+S6d5F1UE/KlfG2Gh5kqwCmCDdeAru0F
pgDmgFc7sh/SzyOFsfGjzg==
=YUs5
-----END PGP PUBLIC KEY BLOCK-----

* Intulon Sales - sales@intulon.com

-----BEGIN PGP PUBLIC KEY BLOCK-----
Version: OpenPGP.js v4.10.3
Comment: sales@intulon.com public key

xsBNBGURtewBCADsUKEwXfv09wMr3PKPCp52GcweBlfrPUh+6v04UQNCUodY
8wS5s9LSV9l28s7f/W0q57oM+8+CrxVPWAFR2/Y+CEdRcEsCKSFIpm+rU3fF
r8dMJweWTptS9yfsYeL0KAR5IDdj+g+xcweAPoKqc+jgVsrvQFAKjjG27bnn
n71cCyexAaeU+l4qx/5GZD+ElbTJOSibBLiS1r8x1MY18Bccp3fXRWK+Eb2B
EVuCcUewlzt06JQHmcOU0CIwhdC/lSL1naOc3gJTTE1uWmb+6/N0acY8U1xo
MWNUV8AcdwZkIdmJwbwMBBum/cIQr6UjOZ44INFslgT9zo17VpC4SysXABEB
AAHNIUludHVsb24gU2FsZXMgPHNhbGVzQGludHVsb24uY29tPsLAdgQQAQgA
IAUCZRG17AYLCQcIAwIEFQgKAgQWAgEAAhkBAhsDAh4BAAoJEO8Qx+/kSsKF
XnkH/0XvboQenUeoq2cDwauUW0vxY+R9zwNsYVho/gB+1omxd9cVwoK6q1l5
ux/1IY7mp2Jas2OTTokH1+sVzPgk/qgqobzymKNx6HY9Bd7QQJthfbGQHczk
CLKLSodepkBUfX9RS+ujXOsW30CW9avjxFxRxeQBi06injQsvc9rSeSqFU24
QE33dMBVYRXU5G0R/X/DZ3GPIztNL81aWmVcvZvWIq/QvG/2p7QFzzSF41vA
EvOO0vhJnWTS3ZkMOYqvnVoqFBY49aT+rme/4DVQMqkkmDDS+VlensG1mkFD
ehdrm0TkREMdDSn/QZ5uUMeoHkD4No8wdQIhQhFhoQg25j3OwE0EZRG17AEI
AN+WsvD4QfsYzEE3c9wLBXCcgSWpRmOSqhW5o/l4zZbY1a2hYzErKWn6ke8W
lRmD0co/FhxZmB++tsUaEzq4/Ro9dRaiqqrcRIbqvJiNcUdWUkRw+ggoMnP/
2cqbkwekNehk2lwlgfJN5zV/bNTclgQfammDZIhWDiVjvYMYK1wHr2Q1HJ8b
2ur18bF5ypHt1oqbCPUaAciR8Ja3/80hbEzqK8dOLuS2s3Wpv7/Pzqp3UDOM
jOHBRvD3pJxrfykpbeCIoMLR+wXqrUWIIrGDZjNXQvXUb+eMGFo9XGaOlub6
cPj2ctOeu9mYnx0pQWKgLZukbhOWlbYwSILVs373jSMAEQEAAcLAXwQYAQgA
CQUCZRG17AIbDAAKCRDvEMfv5ErChWf7B/0RqrGFq22S8Re4EdwxxQXzh8oq
arZhkLOf5sE2w9ZxQx6n8O87f/fvv4zs0+Y+e4DQFOnWEPJ8JPVltEutTdeS
gq459Rn2oNdZj5Sl+DptYPLfkVHTA2jiNZ3VtH+lpGwcE1QcBjZN5kjytCo5
qAQKbWQHC7bxCDGeK/smxbQbZhPbS4ZgC0lIAt74ML2W4wdetsHioH0fjAqr
wFc7ZenZqAQhfKSKAkgm0IcFrnSqaEi/5a23SY1V9QQocFy+r06lICgrDqdu
G/vVu9irBjpV7HI1uv/EiRWybe+VZD8OA0au7Sv0x/WIyWdQMrk7tJtG813X
QWjSidZMxoOlkULK
=KZVn
-----END PGP PUBLIC KEY BLOCK-----